Happy new year! OK So it's March. Give me a break! 🙂
This winter wasn't so bad. We have had some really cold spells, but for the most part it's been a pretty mild winter. There's almost no snow on the ground. Everything is frozen, nonetheless.
I don't really have any exciting news… I realize I didn't post anything about my last outing last year. All-in-all… It was a good season for mud. I explored further around the areas I found the year before and discovered that there is a few square acres of land adjacent the creek that is almost entirely a flat muddy area. I can wander around for hours finding more and more suitable play spots… By the end of the season I'd settled on Creeky Marsh as my favourite place of the year…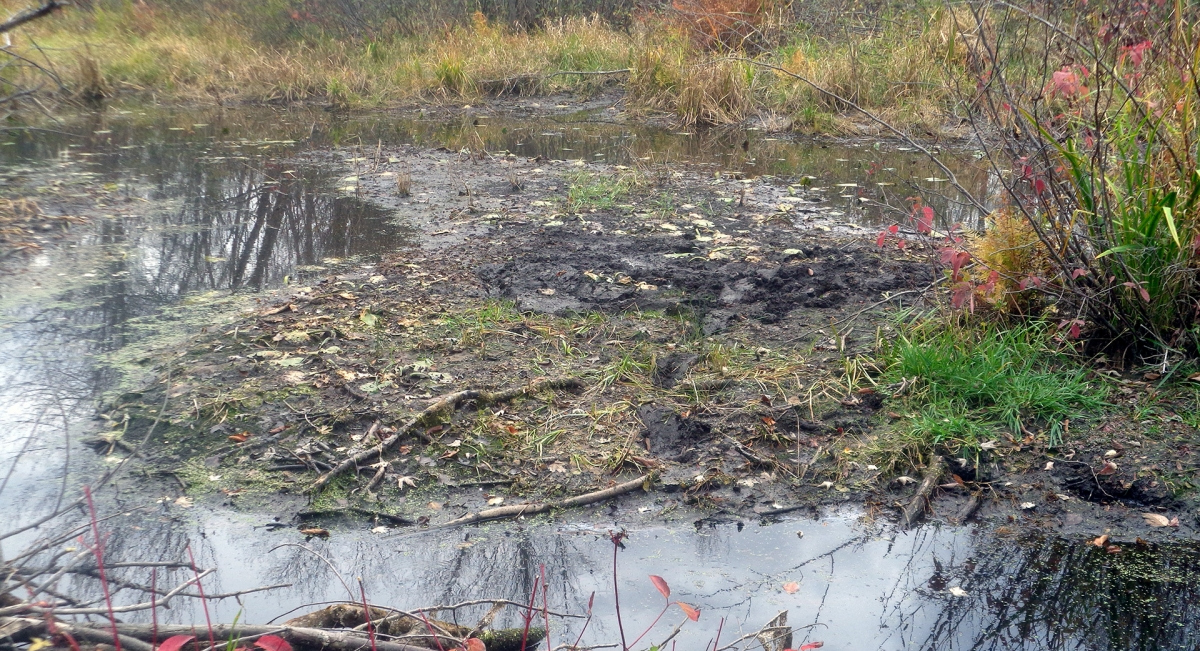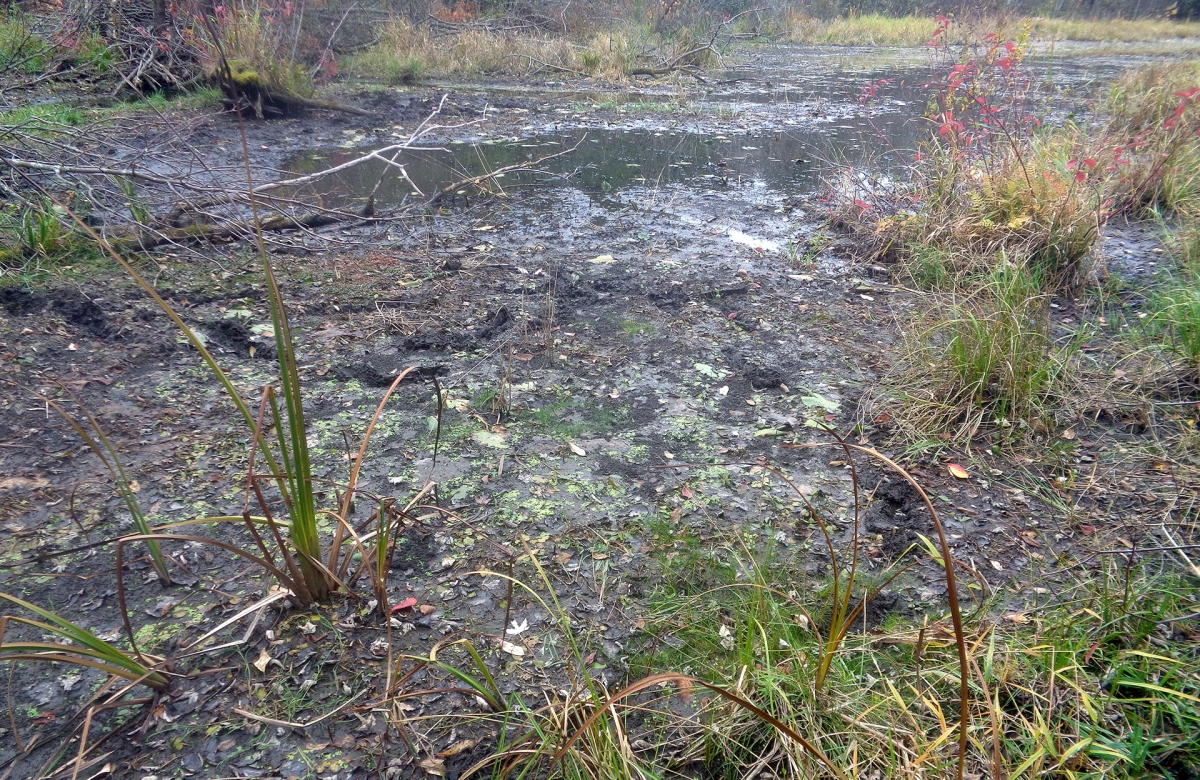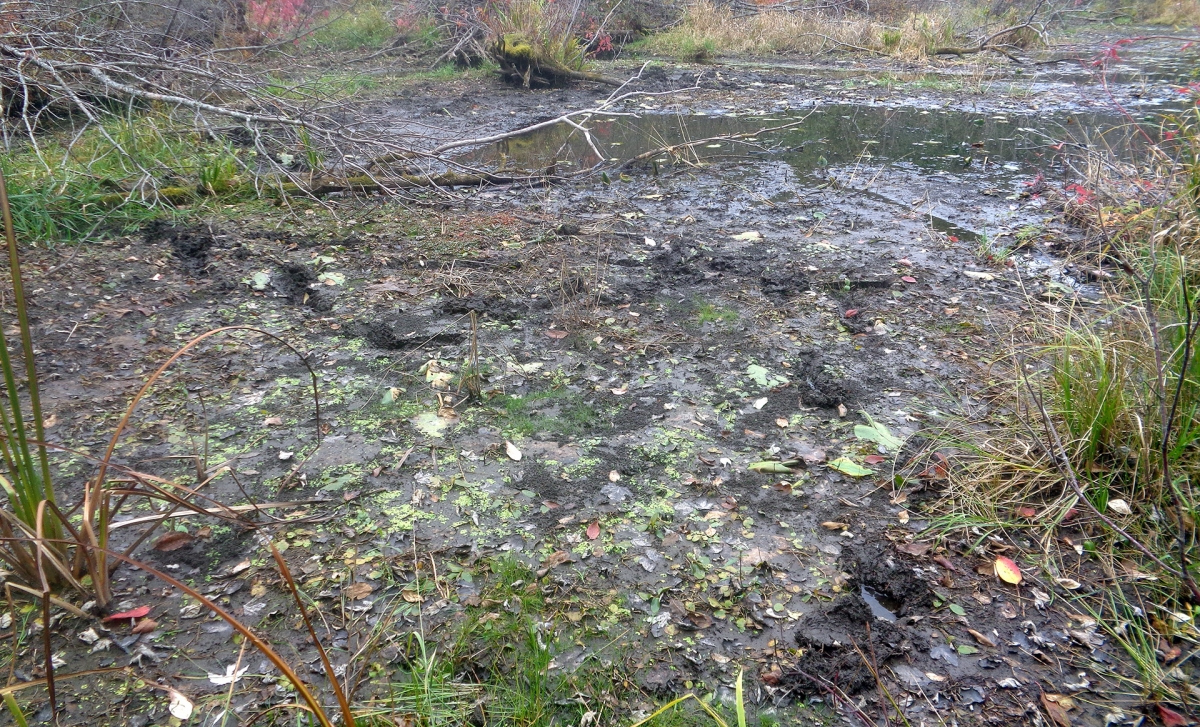 It's a pretty large area, and unfortunately none of the photos captures the entire area… But I am looking forward to visiting it when the weather warms up. The best mud comes out when the water level drops in the fall, but it's such a large area there is definitely some hope for a good spot when the water is high in the spring… Only time will tell.
Sometimes I think about visiting Truck Hole Trail, because that mud is just as nice, and the frequently visiting trucks ensure it remains deep enough… But it's major attraction is that not only is that area free of rocks and stones, but there are no sticks and twigs and such either!
So why haven't I visited it in several years? It's a pain to visit. I have to park my car nearby, whereas this whole creeky area is within a short hike of my home… And it's close to a trail that is actually used, vs Creeky Marsh where I've never encountered another soul… Except that one time, which actually happened at Creeky Bog. The marsh is situated away from the creek at the end of an offshoot that doesn't get any traffic because it doesn't actually go anywhere except to this gigantic bottomless mud pit.
Today I end off anxious for spring. This damp winter bullshit is such bullshit!
Related Images: