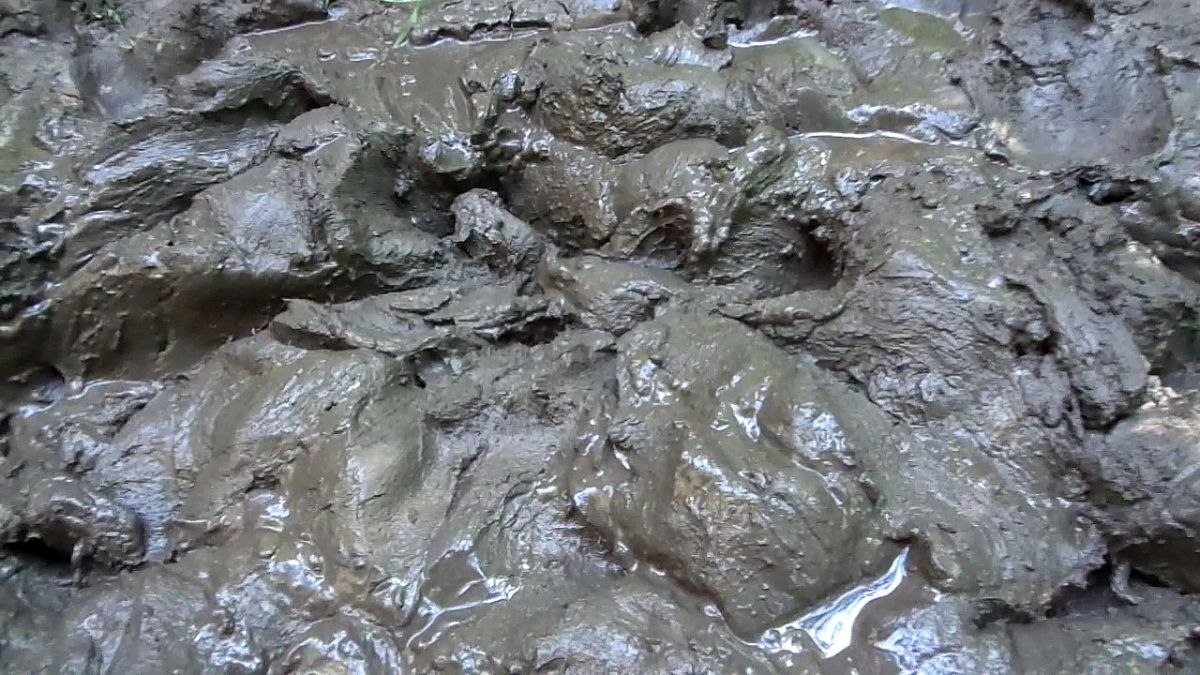 I just can't get enough of this mud hole, folks.  No extra water needed, and it's so smushy and slippery and has this really creamy texture. I just can't get enough. This is definitely shaping up to be one of the best holes I've ever had, if not the best. And I can go there during the day and I'm not disturbed. It's shaded, which is a must for some of these crazy hot days we're experiencing.
I smushed around in this mess for hours before finally succumming… and I loved every freakin' second of it.
Incidentally, I found a spot at the creek that is pretty well hidden, so once I get myself cleaned up and dressed like a normal dude again I can go to this spot and rinse out a major part of the mud. This helps alleviate the worry about all the mud going down the drain, although it hasn't caused any slow downs or other problems… Oh, and being able to wash all the tree sheddings and twigs off helps too… Nice and simple, just the way I like it.
I'm getting this spot down to a science. I go in, play around for a bit, clean up is relatively painless. When I get home, the only evidence of my adventures is tucked away in my backpack and I'm able to stop and chat with people on the way. This is kinda freaky and something I needed to get used to… Then a quick jump in the shower to "wash the bug spray off" and I'm back to being a normal guy.
Oh yeah I almost forgot to check how much refills for my bug repellent thing are. Hopefully not much.
Catch you next time!
Related Images: