I took a quick trip to the truck hole. Since last year I was a bit late to that particular show, I figured I'd try to visit earlier this year. Apparently, it's a bit too early yet…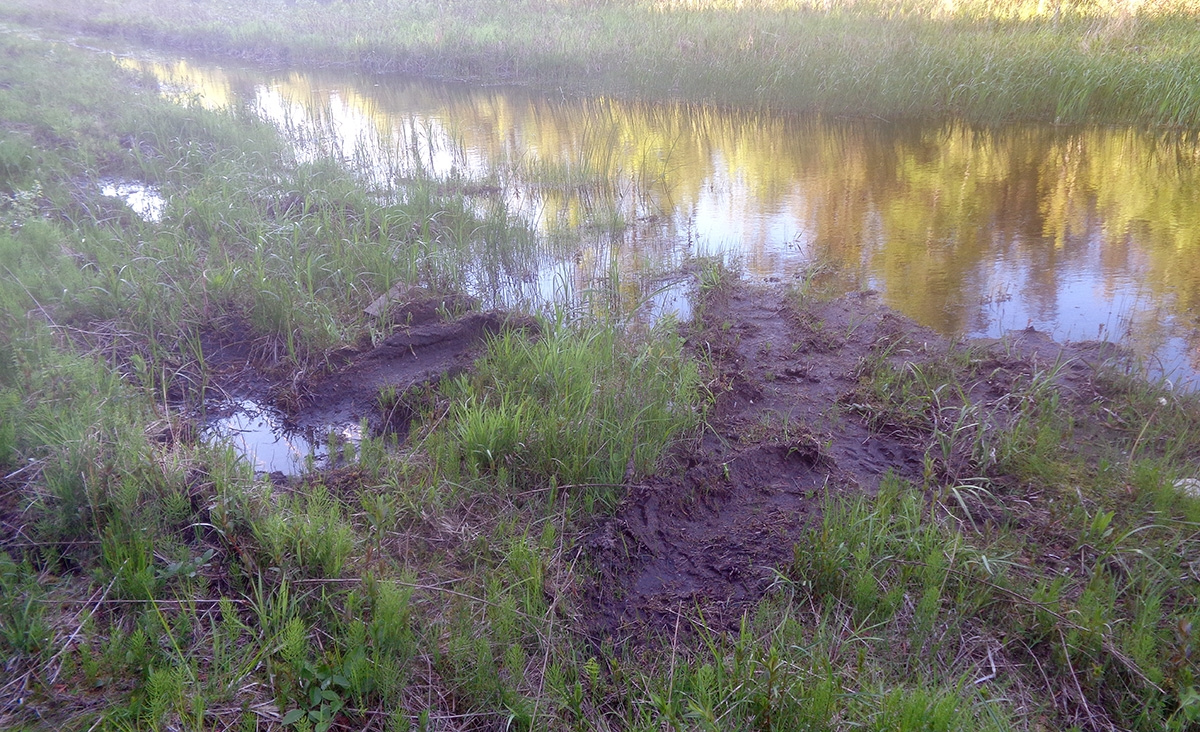 I have to say, it sure looks better than it did last time I visited… I just need to give her a few weeks to dry out a little. I bet it will be well worth a visit in, say, a month or so.
Meanwhile, I have one more spot to visit. I've been avoiding it because it's a much longer hike than the truck hole is… However, I have an entire warm sunny day to get out there and explore. I suspect it will be full of water also, but given that there is just so much more mud along the creek areas (Creeky, Creeky Bog, Creeky Marsh), I'm almost guaranteed a romp today.
Related Images: